The Tuttle Twins Learn about The Law Book Review and 7 Lessons from The Best Seller
The United States is seeing a boom in libertarian political thought, with hundreds of new books being released annually. However, there are almost no books have been written for younger students in mind.
LDS author and political activist Connor Boyack is considered to be striving to fill that gap with the book titled "The Tuttle Twins Learn About the Law," according to a specialist.
Whether the book is really helpful for children or not, The Tuttle Twins Learn about The Law Book Review in this article gives parents an overview of the book's content with 7 lessons both kids and adults can draw from this best seller.
About the author
Being the founder and head of Utah's Libertas Institute, a libertarian think tank, Connor Boyack has been a driving force behind significant policy changes pertaining to freedom of education, transparency, civil liberties, and property rights.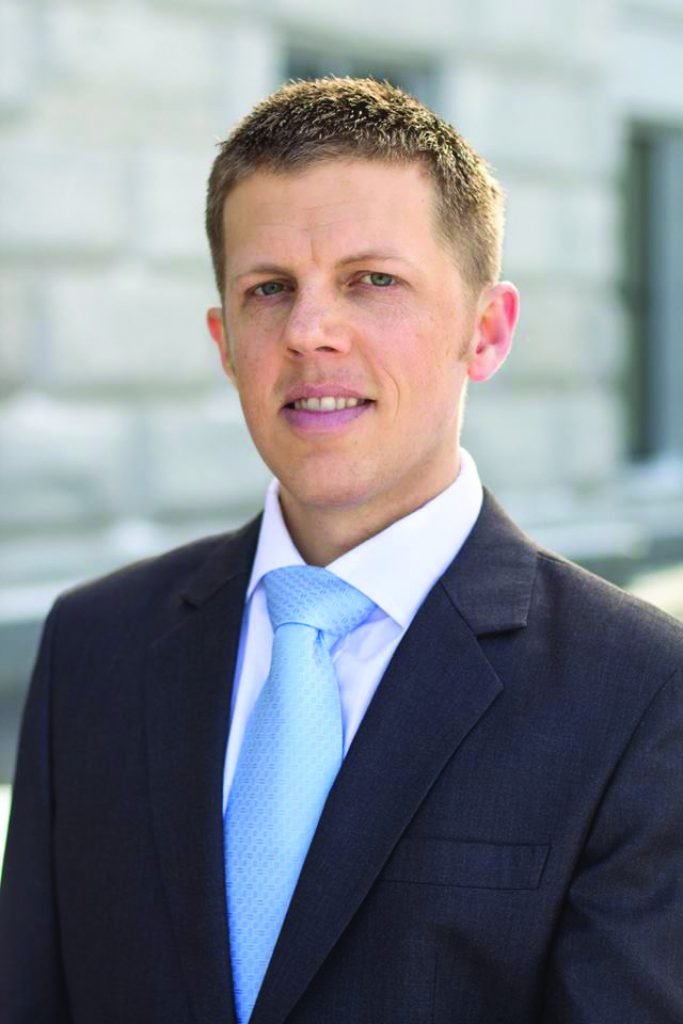 Connor is the author of a number of publications, including the Tuttle Twins series, which teaches young children the value of liberty. In addition, there are other books such as "Latter-day Responsibility: Choosing Liberty through Personal Accountability" and "A Gospel Approach to Government and Politics and its companion".
Some public figures including Former Representative Ron Paul, Judge Andrew Napolitano, Tom Woods, and other American influencers have all openly complimented Connor's work. He frequently appears on current affairs, and to promote and discuss his work, he has taken part in local, national, and worldwide interviews.
About the book
This children's book focuses on what the term "Law" actually means. The language in this narrative is kid-friendly and appropriate. There aren't any academic legalese words to confuse the kids.
Although fictitious in nature, the story gets serious about one specific written piece of work by a famous French man named, Frederic Bastiat. This piece, which has been translated from French to English, is titled "The Law." Although "The Law" was originally published as a pamphlet in 1850, the message is still valid today.
Bastiat's original work can be a little tricky to read, and it's likely that young children find it difficult to understand at their age. Even adults find it a little challenging to understand! So the effort to transform it into a children's book resolves this difficult political read. Now kids can actually understand what Bastiat was passionate about.
Children will find The Tuttle Twins Learn About the Law by Connor Boyack a fascinating book to read. It is not boring, tedious, or excessively long. It can easily keep children's attention thanks to the nicely done and understandable illustrations. However, the book is in paperback, while we definitely expect children's books to be in hardcover because kids are like little rascals. With those small fingers, paperbacks don't last very long.
The Tuttle Twins and their elderly neighbor are shown to have a wonderful friendship throughout the story. It is wonderful to see how this was illustrated in the book, especially given the fact that children lack strong mentors nowadays.
The Tuttle Twins Learn about The Law Book Review below shows you important lessons from the book.
The Tuttle Twins Learn about The Law Book Review: Important Lessons
Normally, important "take-aways" from a review of Tuttle Twins books are not only for children, but also for their parents. These are the 7 lessons we draw from the book:
We have our rights.
Our rights are from God.
We have conscience.
Stealing is never acceptable.
There are not only good guys in government.
We should help people.
We are protected by true laws.
The Tuttle Twins Learn about The Law Book Reviews from customers
Feedback from customers is mostly positive in all online platforms. That's understandable why this book is The Tuttle Twins best seller.
"This is a wonder series. Teaches about capitalism, hard work, the live of our country. Helps to fill in the gaps from what is missing in schools." – from Krish Quarberg
"This is the second book we have studied in our homeschool as we learn life lessons. My kids were thoroughly engaged as we studied how not all law is helpful." – from Emily
"Excellent book for young adult readers. Like the reference to Frederic Bastiat and his book The Law." – from Mark Phinney
"My daughter loves learning about government and has been curious about it for a while now, i learned about these books from an epoch times article and so glad I ordered a few. It sparked some great conversation between my daughter about how much more satisfying life is when you are working for your own money and not handing it all over to the government!!" – from Emily
"I purchased the full set from their direct website. I found the read to be very engaging for my 6 year old, who asked questions and had some great dialogue about what she learned. My 3 and 4 year olds also listen to me read and it seems to keep their attention. I would recommend the full set. I use them for homeschooling and highlight these when doing social studies." – from TF_ rndz
"Teaching these principles are more important now than ever and I am thrilled to offer a book club so kids can learn together. The activity pages that coincide with each book is absolutely amazing, so high quality and very creative. Tuttle Twins makes it possible to teach these concepts without being experts ourselves. What a gift given to all ages and generation of our time." – from Valerie
The Tuttle Twins Learn about The Law Book Review: Is it worth buying?
Up until recently, parents who value freedom had little to no educational resources to teach the fundamentals of liberty to their kids. Children can learn about political and economic issues in a fun and interesting way thanks to the Tuttle Twins book series.
Your kids will follow Ethan and Emily as they discover liberty thanks to the engaging story and vibrant illustrations! Ultimately, it would be more beneficial to for kids to start thinking about the important issues, even at an early age.
Along with The Tuttle Twins Learn about The Law Book Review, we have the best discount codes and exclusive deals from The Tuttle Twins for you to get the best prices.