ES Sabers Review: Are They Quality Combat Sabers for Star Wars Fans?
Star Wars has inspired generations of fans to pick up their own lightsabers and live out their Jedi dreams. But finding a combat-ready saber that can withstand intense dueling is tricky. ES Sabers aims to fill that need with their focus on heavy-duty, combat-grade sabers built for full contact.
But does this relatively new UK company deliver quality alongside durability? Let's dig into an ES Sabers review covering their products, customization options, and how they compare to other popular lightsaber brands.
Overview of ES Sabers
ES Sabers launched in 2021 in Herefordshire and Worcestershire, founded by two friends with decades of combined fencing experience. They focus on combat-ready sabers for full-contact dueling, drawing on their expertise in bladed sports.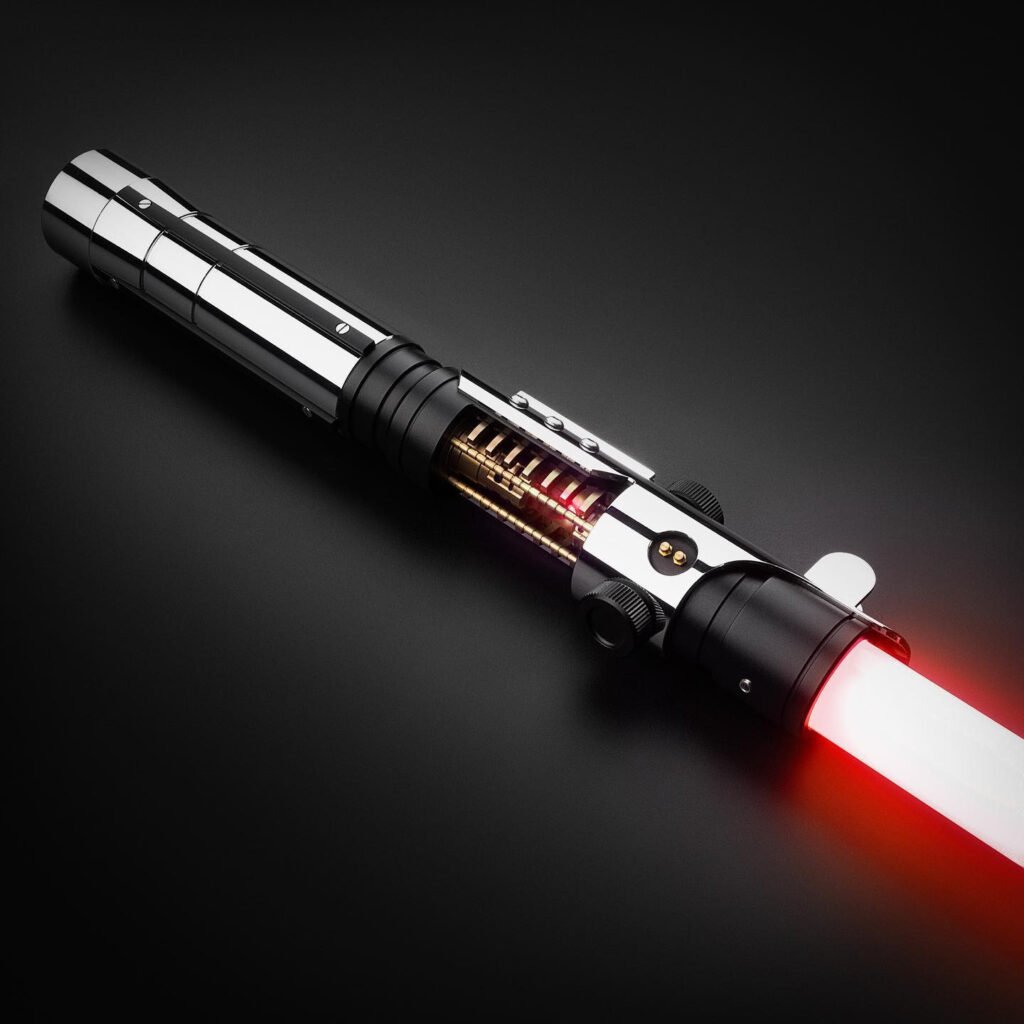 Their lineup covers standard and premium sabers, parts and accessories, 3D prints and blasters, and customization services like weathering and battle damage. Prices range from £109 for basic sabers up to £470 for highly detailed, screen-accurate designs.
All sabers ship with a 12-month warranty and a 14-day money-back guarantee. According to TrustPilot reviews, customers praise the brand for quality and service, resulting in the average ES Sabers review rating of 4.5/5 stars.
ES Sabers Product Lineup
ES Sabers thoroughly covers the core saber essentials along with add-ons and personalized touches. Here's a deeper look at their product categories.
Standard and Premium Sabers
The standard and premium sabers make up ES Sabers' core lineup. The standard hilts start at £109 and offer simple, practical designs focused on dueling performance.
The premium sabers upgrade materials and details, including designs accurately based on characters like Luke Skywalker and Obi-Wan Kenobi. These detailed hilts range from £210 to £470.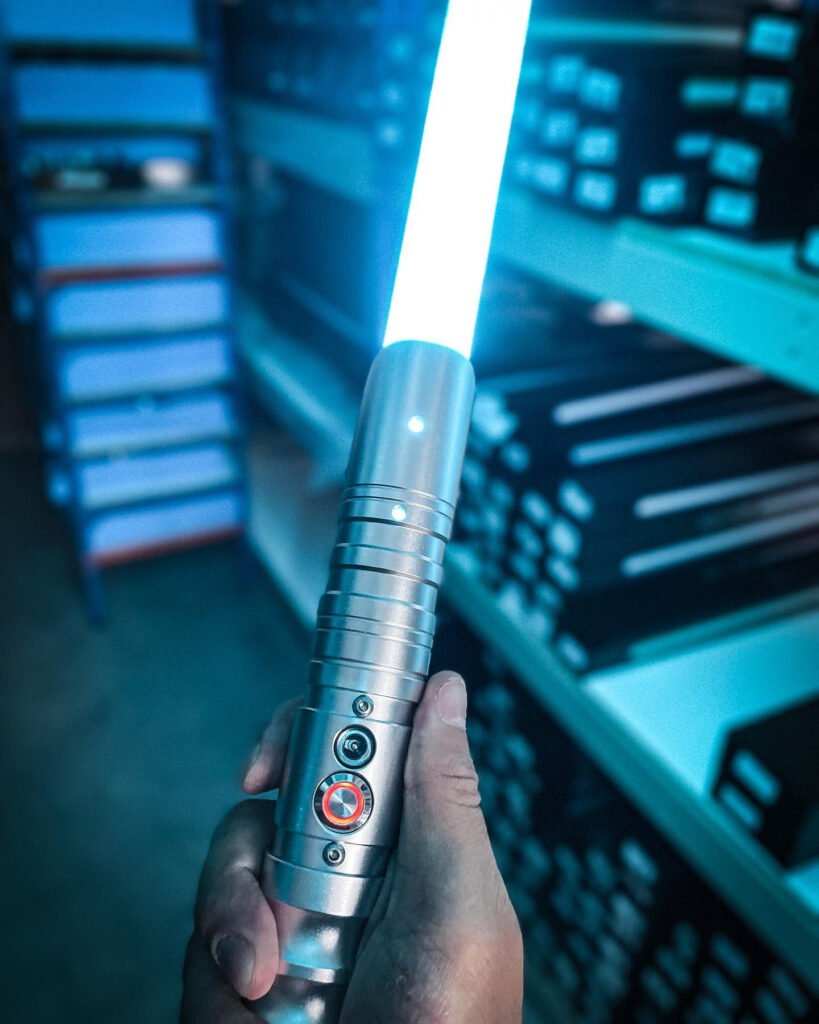 All ES Sabers are built to last, with quality powder coating and advanced electronics that allow stunning visual effects. The company stands behind the durability with their 12-month warranty.
Parts and Accessories
Along with complete sabers, ES Sabers provides parts and accessories for repairs, upgrades, and customization. Products range from £5 for accessories like lanyards up to £50 for premium blades.
Having these parts available helps customers keep their sabers in top shape for years to come. It also allows buyers to personalize their sabers by swapping out components.
Customization Options
It's worth emphasizing in this ES Sabers review that one of their biggest strengths lies in the level of customization offered. Etching, weathering, and battle damage services let customers make their sabers truly unique.
They also allow infinite color changing using advanced electronic boards. Customers can choose exactly which shade of green, blue, red, or any other color they prefer.
These custom finishes and colors range from £20 for basic etching up to around £100 for the most detailed, hand-crafted effects.
3D Prints, Blasters, and More
Rounding out their catalog, ES Sabers also offers 3D-printed accessories, blasters, and sound fonts. The fonts customize motion and contact sounds for an added level of realism.
Along with sabers, it's fair to assume in this ES Sabers review that these items help the company become a one-stop shop for Star Wars prop enthusiasts.
Read more: ES Lightsabers: A Guide to Customizable Combat Sabers for Dueling and Collecting
ES Sabers Reviews: What Are Customers Saying?
While still a new company, ES Sabers has already earned high marks for their combat sabers. Here are some of the stand-out reviews from real customers:
"The Scora combat saber is a big step up from an RGB saber. It offers a lot of value for the price. Delivery from ES Sabers was fast, with the saber shipped in just a few weeks."
"The Praxeum combat saber has an excellent GHv3 model that feels very close and personal when dueling."
"The quality and durability of these sabers are amazing. I dueled extensively with my Flakka model and it held up perfectly."
The main complaints relate to slower customer service response times of around 20 hours. But overall, ES Sabers reviews praise the performance, quality, and customization of the lineup.
ES Sabers vs. Other Lightsaber Brands
Saber companies all have their own specialties and styles. Here's how ES Sabers compares to some of the biggest names in lighting up the galaxy:
Saberforge offers the largest variety of designs, including many one-of-a-kind character hilts that often sell out quickly.
Sabertrio focuses on highly ergonomic, original designs at reasonable prices. Their quality rivals higher-end companies.
Vader's Vault specializes in midrange to high-end sabers with obsessively detailed weathering options but often has a long lead time.
Electrum Sabercrafts features Bluetooth-connected Smart Sabers controlled by a smartphone app for on-the-fly customization.
Up against these competitors, ES Sabers stands out for their deep focus on combat performance and quality construction. They don't offer quite as many elaborate designs as some companies but make up for it with robust sabers built to last.
The Pros and Cons of ES Sabers
Based on hands-on customer reviews and ES Sabers' own product descriptions, here are the biggest pros and cons:
Pros
Combat-ready durability: Designed first and foremost for dueling, not just display
Quality construction: Heavy-duty materials stand up to hardcore use
In-depth customization: Unique weathering, etching, and infinite color options
Helpful customer service: Quick to respond to questions and tackle any issues
12-month warranty: Provides peace of mind on workmanship
Cons
Still a new company: Less brand recognition and reviews compared to long-time companies
Room for more premium designs: Standard hilts dominate over detailed character replicas
Occasional delays in support response time: Usually responds within 20 hours but sometimes longer during busy periods
Considering their short time in business, it's safe to say in this ES Sabers review that the company scores big points for quality and service. As they expand their saber lineup, reviews and response times should continue improving.
Are ES Sabers Worth Buying?
For Star Wars fans seeking combat-ready sabers, ES Sabers earns a recommended rating. Their focus on durability and customization perfectly meets the needs of duelists and prop collectors.
The quality stands up against competitors who have been in business far longer. While the lack of reviews for a newer company is understandable, hands-on owners consistently praise their sabers.
The depth of personalization really makes ES Sabers shine. Etching, weathering, and infinite color options make it easy to create your own one-of-a-kind lightsaber. These custom finishes start at just £20, making them very affordable.
While some fine details still need polish, ES Sabers impresses overall with their mission of boldly making the galaxy's finest combat-grade sabers. Any fan wanting to wield their own lightsaber should check out ES Sabers and take advantage of these ES Sabers coupon codes for the best deals.
ES Sabers Review: The Final Verdict
ES Sabers earns top marks for combat-ready sabers that can handle intense action. Their dedication to quality materials and electronics ensures even heavy dueling use won't diminish the performance. For fans who grew up wielding sticks as makeshift lightsabers, ES Sabers finally makes it possible to battle for real, all without giving up beauty, sound, and authentic design.
For Star Wars fans ready to finally live their lightsaber dreams, we can confidently say in our ES Sabers review that this brand delivers heavily customizable, combat-ready sabers perfect for dueling. While still a newer company, their focus on quality and service makes them a stand-out option worth your consideration.