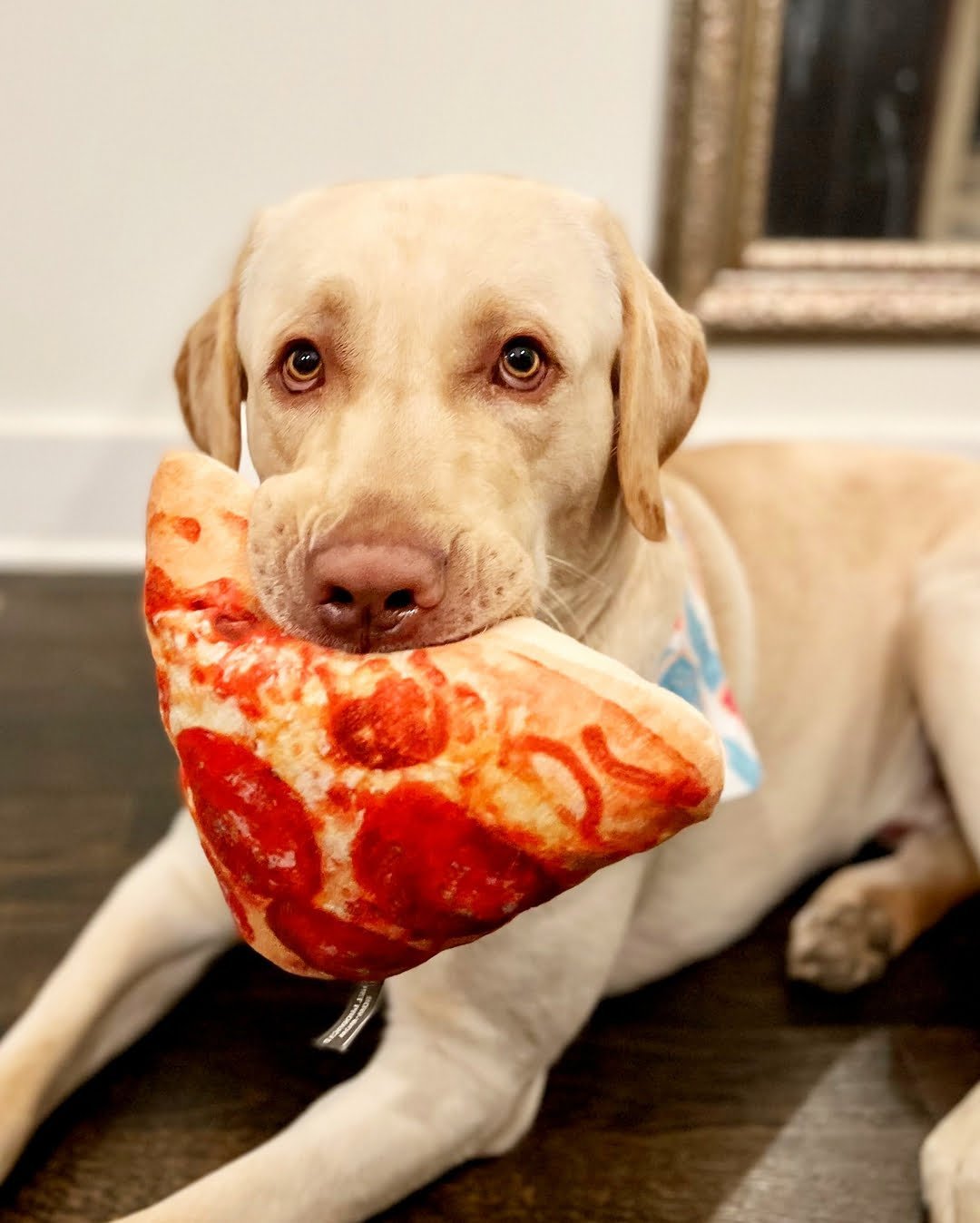 Everyone enjoys giving their dog a treat, regardless of whether you're using them for training, rewarding good behavior, or simply as a special treat. Although giving your dog a treat is enjoyable and rewarding for both of you, pet owners should remember that there are proper and improper ways to do it. On the other hand, Pet Treater Dog Box has increasingly become popular in the pet subscription box market.
This article provides instructions on how to give your dog a treat properly and what you need to know about Pet Treater Dog Box.
How To Use Dog Treats Effectively: 3 Things You Need To Know
#1. How To Give My Dog A Treat Properly?
Holding the treat at eye level so your dog doesn't have to jump or snap to get it is the most optimal way to give him or her a treat.
Put the treat right in front of your dog's face. Try giving the treat with a flat, open hand and placing it at your dog's chest level if you still experience issues with your dog accidently biting your finger after doing this. This will stop unintentional nipping by keeping your fingers away from the treat.
If you choose tossing over offering your dog a treat at chest level, make sure to toss it softly on the ground in front of them. Don't throw in the air to lessen jumping behavior!
Try first offering the treat with a closed fist to train your dog to accept treats from you gently. You can then open your hand once he or she has begun to relax and softly touches their nose to your fist (instead of pawing or biting to get the treat). Repeat this routine each time you give them the treat to help them realize that calm behavior is expected in exchange for a treat. Try giving your dog treats while wearing a garden glove to avoid damage to your hand, especially if you have delicate skin.
#2. What Are The Right Types of Dog Treats?
You should look for dog treats that have nutritional or dental advantages. When making adjustments to your dog or puppy's food or treat selections, always consult your veterinarian first! Follow your veterinarian's advice when you're shopping. Look at the labels and choose the products that have extra nutrients and dental advantages.
Treats with a hard chew will help prevent tartar and the resulting dental disease. Knotted rawhide or pork hide treats are available for dogs who like chewing (to prevent your canine from chewing your belongings). Try giving them nutritious vegetables such as carrots, broccoli, and green beans (perhaps with some peanut butter) to prevent weight gain! You can read the Pet Treater Dog Box information in this article to see if it is the right treat for your pet.
#3. How Often To Give My Dog Treats?
This is yet another typical question from dog owners. A common question that people have is how frequently and how much of a treat to give their dog as a reward. In the end, it mostly depends on the breed, size, age, etc. of your dog. You should generally keep their treats to no more than 10% of their daily caloric intake.
Some pet owners choose a little amount of kibble (about 20 to 30 pieces). Some people give their dog friend one biscuit. Limit them snacks to help avoid obesity, diabetes, high blood pressure, or orthopedic issues!
Pet Treater Dog Box: Is It The Right Treat For Your Dog?
Pet Treater has three different box sizes to choose from based on your pet's weight. Your dog or cat receives a box monthly that may include treats, toys, poop bags, grooming supplies, outfits, and other accessories. They send items that are cheaper than the full retail prices.
Those are the 3 important things every dog owner should know to give their dog the right treats. We'll get to know more about Pet Treater Dog Box now.
Pet Treater Dog Box: What Are The Pros And Cons?
Based on a lot of Pet Treater reviews from customers, these are the pros and cons of Pet Treater Dog Box.
Pros
Easy to use their website with a helpful FAQ section
All products are made in the USA or Canada 
An item will be donated to an animal shelter for every box shipped.
2 options for small dog packs: toy-only or treat-only
Dietary restrictions and special requests can be specified (although it's not totally clear on the website; so remember to enter the information in the checkout section)
Cat boxes are also available
Cons
Subscriptions renew automatically, making canceling necessary
There is no multi-dog discount (or for pre-paid multiple months)
Pet Treater Dog Box Review: What Have People Said?
These are the most common Pet Treater Dog Box reviews you can find on Trustpilot
Such a great subscription box

Such a great subscription box! Every month has a theme, such as "ducks!" Or "rainbows" and I love them! More importantly, my dog loves it! The bandanas are adorable, and he LOVES the toys he gets! The last two we got are his favorite toys ever! One downside is that the toys are plush squeakers, and they get dirty/torn pretty easily. I'd love to see some tougher chew toys in future boxes, but like I said he loves the toys either way! – from Claire Darden
I'm new to pet treater

I'm new to pet treater, and I can say that the $25 monthly subscription box I get for my small fur baby senior pup…I absolutely wish id have been able to afford this $25 monthly subscription box long ago.
I'm thoroughly pleased with all the items chosen for my pup. There were a couple of items that were much too large for my baby but I'm not going to complain. I'm just hoping that in the future they'll ship all appropriate size items for my dog.
I look forward to surprising my girl with these monthly boxes.

THANK YOU PET TREATER💯❣️ – from Jennifer Hammond
Reliable and Reasonably Priced

We love Pet Treater! I've been wanting to find a reliable and reasonably priced dog toy/treat subscription for awhile now. I came across Pet Treater through Google reviews and thought I'd give it a try. They always have promo codes, giveaways, and contests! They respond quickly and genuinely care about our pets. Can't wait for the next package! – from Janae Palmer
My dogs love them!

I get the Pet Treater box for my dogs every month & they love it. Every time I come home with it after checking the mail and tell them they "have a box" they know exactly what I'm talking about and get excited! The toys are durable, the treats are made from quality ingredients, and I love the themes they use for the boxes. I will definitely continue getting these as long as I can! – from Caitlin Harris
As you can see, most Pet Treater Dog Box reviews are glowing.
A lot for the price!

Charlie got his first box last month, and he loved it!
We tried several boxes, all great, but they were so pricey, and he has a million toys now. I came across this one, and you get a lot for the price! I feel one new toy is good enough to engage him (you can double the box though!). And you get healthy treats! All for 15 dollars! I love it. – from Nicole Merkes
100% Recommend

I only get the treat box from PetTreater because I also get bark box that comes with the toys; But I (and my 2 pups) love it!! For 15$ a month, you CANNOT beat what comes with! I have recommended my friends with dogs as well because I am shocked how much stuff comes in one box for the price! I also like that we get coupons to other treat makers which is a nice way to branch out on brands:) – from Cecily
Conclusion
Pet Treater Dog Box is a great monthly subscription box that your hairy companion will love. We always have the most updated Pet Treater coupon codes for pet owners.
However, you can also purchase treats and toys separately if you don't want to subscribe to a box. And if you enjoy having dog-related items delivered on a regular basis, you might want to look into fresh dog food delivery as a way to ensure that your dog never runs out of food.