As a parent, you want to raise your children with strong morals and values. For Christian families, instilling biblical truths and lessons in kids from a young age is important. This is where New Growth Press, a leading publisher of Christian children's books, comes in.
New Growth Press offers a wide range of biblically-focused and values-driven books for kids of all ages. Their collection includes everything from board books and picture books to chapter books and devotionals. If you're looking for engaging Christian resources to teach your kids about God, New Growth Press has plenty of options to choose from.
In this guide, we'll explore the key highlights of the New Growth Press children's books so you can find the right faith-based reads for your kids.
Overview of New Growth Press Children's Books
New Growth Press publishes Christian children's books aimed at promoting biblical values and nurturing kids' spiritual growth. Their catalog includes:
Picture books: Brightly illustrated, kid-friendly picture books that bring biblical stories and lessons to life.
Board books: Short, simple board books designed for infants and toddlers to introduce Christian themes.
Chapter books: Lengthier chapter books for older kids that dive deeper into biblical living.
Bible storybooks: Storybook Bibles and Bible story collections to teach kids the key people and events of Scripture.
Devotionals: Short devotional guides to foster family faith discussions.
Sunday school books: Resources for churches and Christian education programs.
No matter your child's age or interests, New Growth Press offers engaging Christian books that make biblical principles accessible to young readers. Their products help strengthen kids' moral compass with values like kindness, courage, honesty, and more.
You might be interested: New Growth Press Mini Books – A Complete Guide
Notable Series from New Growth Press
There are popular series among New Growth Press children's books that creatively teach Christian principles. Here are some of their top picks worth considering:
Acrostic Theology for Kids
This unique series from Catherine Parks teaches children theology using acrostics. Each book explores a different biblical doctrine or concept from Creation to Christ's return using acrostic poems, vibrant illustrations, and child-friendly explanations.
Some of our favorite titles in this series include:
God is Wise: An Acrostic Journey Through Proverbs – This book unpacks themes from the wisdom book Proverbs like the value of knowledge and understanding.
God is Faithful: An Acrostic Journey Through 1 & 2 Kings – Walks through Israel's history and God's faithfulness in kings like David.
God is Big: An Acrostic Journey Through Genesis – Learn about God's awesome power through stories from Genesis.
If you're looking for a fresh, interactive way to teach kids biblical truth from New Growth Press children's books, the Acrostic Theology series delivers. The poems, pictures, and clear explanations make theology accessible to young readers.
God Made Me
The God Made Me series from author Joni Walker is ideal for toddlers and preschoolers. These board books use simple sentences, colorful illustrations, and lift-the-flap interactivity to teach little learners about their identity in Christ.
Some excellent titles we recommend include:
God Made Me – Help your toddler understand God perfectly designed them.
God Made Boys and Girls – Celebrate the uniqueness of both genders as God's creation.
God Made My Family – Show how God brought your child's family together.
God Made Me Special – Build your child's confidence in the way God shaped them.
With engaging flaps to lift on each page, the God Made Me series makes biblical truths interactive. These books reassure young children of their worth and value in God's eyes.
My First Bible Stories
This collection of board books by various authors retells classic Bible stories in bite-sized chunks perfect for toddlers. With just a few sentences per page and brightly colored pictures, these introductory biblical tales plant the first seeds of faith in young kids' hearts and minds.
Some stories included in the My First Bible Stories series are:
The Birth of Jesus
Noah's Ark
Jonah and the Whale
David and Goliath
The Easter Story
My First Bible Stories series offers parents an excellent way to gradually introduce young children to God's Word through stories they'll readily grasp and enjoy. The vivid illustrations also aid comprehension for pre-readers.
Key Features of New Growth Press Kids' Books
Christian Values
The ultimate goal of New Growth Press children's books is to instill Christian values and principles. All their kids' titles teach lessons grounded in biblical truth through stories, poems, activities, and more. This content helps strengthen kids' faith foundation.
Bible Stories and Verses
Many New Growth Press kids' books directly teach Bible stories and verses. From board book Bible overviews to detailed storybook Bibles, these selections help acquaint children with key Scripture narratives and passages.
Engaging Illustrations
New Growth Press children's books contain vibrant, imaginative illustrations by various artists. These kid-friendly pictures make biblical tales come alive and capture young readers' interest.
Interactive Elements
To actively engage kids, New Growth Press children's books incorporate interactive features like lift-the-flaps, mazes, matching games, and more. These hands-on elements reinforce lessons in a fun way.
Age-Appropriate Content
New Growth Press offers children's books tailored to different age levels. Simple board books introduce faith concepts to infants and toddlers. More advanced picture and chapter books teach older elementary-aged kids.
Benefits of New Growth Press Kids' Books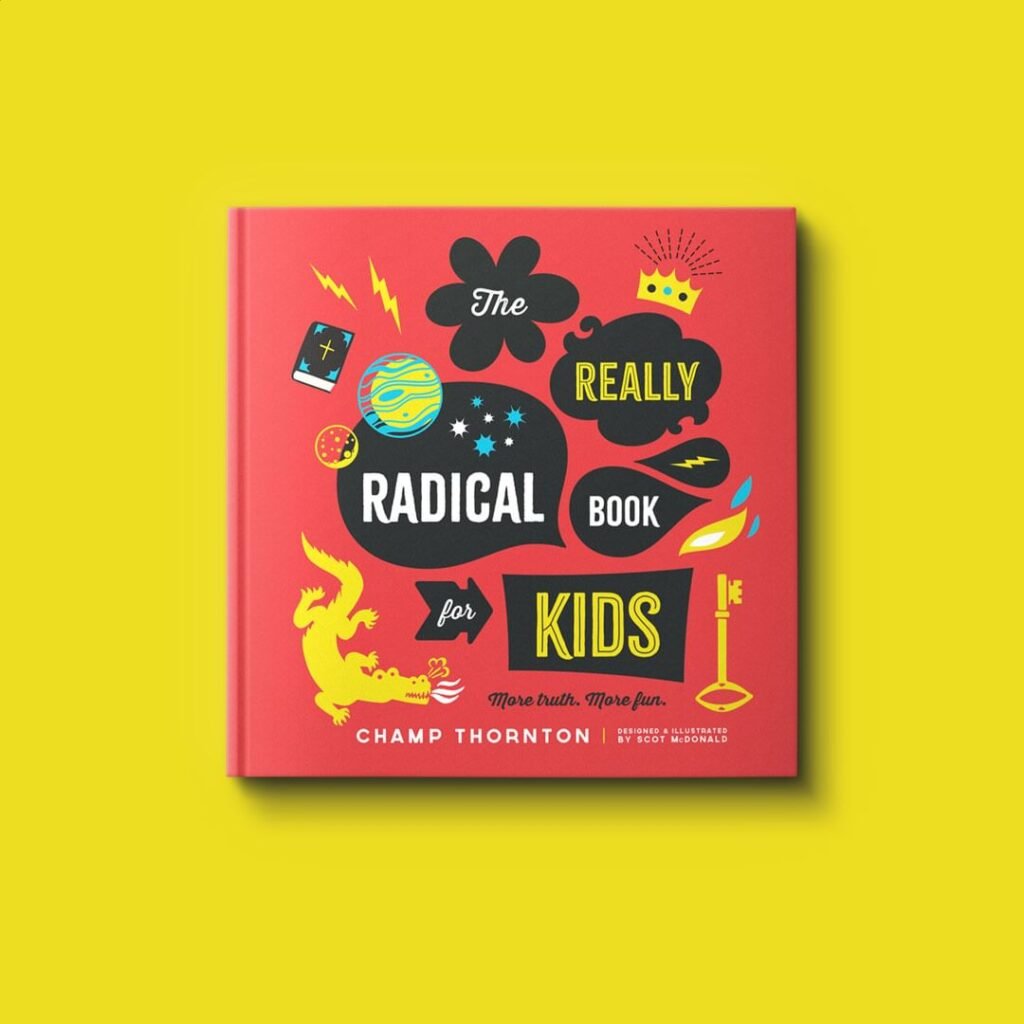 Christian parents can reap many benefits by using New Growth Press children's books to teach biblical principles. Here are some of the key advantages:
Reinforce Christian Values
With their faith-focused content, New Growth Press books help ingrain Christian values like kindness, honesty, forgiveness, courage, and integrity in kids. The biblical stories and lessons promote moral character development.
Teach Bible Stories
New Growth Press storybooks and storybook Bibles provide engaging, imaginative overviews of important biblical events. This acquaints children with key people and narratives from Scripture like Adam and Eve, David and Goliath, the birth of Jesus, and more. Memorizing Bible stories early helps God's Word come alive.
Foster Spiritual Growth
These New Growth Press children's books expose kids to foundational Bible verses and Christian principles. This plants seeds of faith in kids and nurtures their spiritual development with biblical truth, prayer, and moral lessons. Reading these books encourages regular faith conversations.
Encourage Family Discussions
New Growth Press devotionals, in particular, offer prompts to start meaningful faith conversations as a family. The stories and questions spur families to reflect on biblical living. This builds family bonds centered around Christ.
Enhance Biblical Literacy
The kid-friendly retellings of Bible stories help improve children's biblical literacy from a young age. The books build familiarity with important people, events, parables, and more from God's Word.
Reinforce Sunday School Lessons
Churches can use New Growth Press Sunday school curricula to supplement and reinforce the biblical lessons that children learn on Sundays. This drives home God's truth.
Entertain with Biblical Focus
New Growth Press books combine kid-friendly stories, imaginative games, engaging illustrations, and hands-on activities with solid biblical messages. This unique pairing provides fun entertainment grounded in Christian education.
Reviews of Popular New Growth Press Kids' Books
Here's a sampling of reviews for some of the most popular ones among New Growth Press children's books:
The Ology by Marty Machowski
"This is one of the best children's books on theology I've come across. It breaks down deep concepts with creative rhyming and excellent illustrations young kids love."
"I've been using this book with my 7-year-old for devotions. The systematic overview of theology helps lay a solid faith foundation."
Long Story Short Devotions by Marty Machowski
"These 10-minute family devotions make it so easy to lead regular faith discussions. My kids look forward to story time and questions."
"Long Story Short packs a lot of substance into short devotions. Our whole family has grown closer to Christ using this book."
God Made Me by Joni Walker
"My toddler loves lifting the flaps on each page to learn that God made her special! The message boosts her self-confidence."
"With its simple sentences and bright pictures, this book is perfect for my 2-year-old. She asks to read it again and again!"
Jesus Storybook Bible by Sally Lloyd-Jones
"The whimsical illustrations breathe new life into these Bible stories and make them unforgettable for kids."
"This book seamlessly weaves together the Old and New Testament into one fluid gospel story. My girls have a much fuller scriptural understanding now."
It's clear New Growth Press offers engaging Christian books that successfully impart biblical lessons to children through imaginative stories and activities.
New Growth Press Children's Books: Final Recommendations
Based on kids' ages and comprehension levels, here are some recommendations for impactful books from New Growth Press for kids to try:
For toddlers and preschoolers just starting their faith journey, choose New Growth Press board books like God Made Me or introductions to Bible stories.
Elementary-age kids ready for meatier content will benefit from picture books like The Ology and the Good News for Little Hearts series.
Older children can delve deeper into Scripture with New Growth Press chapter books and storybook Bibles like Long Story Short and Jesus Storybook Bible.
Utilize New Growth Press devotionals as tools for daily family faith discussions.
Sunday school books from New Growth Press like Show Them Jesus are great resources for churches and Christian education programs.
New Growth Press children's books engage kids' imaginations while instilling biblical values. For parents and churches seeking trusted Christian resources, New Growth Press offers excellent options worth exploring.
Be sure to check out the full selection of faith-forming children's books at newgrowthpress.com. Don't forget to use these updated New Growth Press coupon codes to get the best deals on these recommended Christian reads for your kids or ministry.