Jacked Factory Whey Protein Powder 101: Why It Is Super Effective to Boost Lean Muscle Growth
What You Need to Know about Whey Protein (Not Soy Protein!)
A huge number of protein products on the market are manufactured with soy protein isolate and wheat protein. By doing this, supplement providers can reduce their production costs and misleadingly claim that their products contain a higher protein content. Compared to high-quality proteins such as whey and casein, these are just subpar sources in terms of the amino acid profile.
Don't use protein sources that are slightly higher in content but of lower quality. Look for protein supplements that use whey protein isolate as the main protein source. Jacked Factory Whey Protein Powder is an example. Not only does it avoid soy and wheat allergens but it also provides a full spectrum of vital amino acids to support muscle recovery and protein synthesis. It is important to find products with a high-quality protein source rather than the highest protein content. 15 grams of whey protein are much more quality than 20 grams of soy protein.
Why Whey Protein Is Essential
Needless to say, whey protein is the best protein supplement to take if you want to maximize the benefits of your workout regimen. It has been demonstrated to strengthen the immune system, lower sarcopenia from aging, promote the anabolic response to resistance training, and boost insulin sensitivity. Jacked Factory Whey Protein Powder is actually among the best supplements for this.
Whey protein is the most bioavailable for humans and includes a small amounts of vital amino acids. Another significant benefit of whey protein is that you can easily take it in your diet to meet your daily protein needs. In fact, the majority of Jacked Factory Whey Protein users include it in their daily meals.
Your body may only absorb 60–75% of a protein powder if it is of low quality. This indicates that you aren't really getting as much protein as you believe you are. But you might be able to increase that to 90–95% if you have a high-quality protein.
Related article: Jacked Factory Review: Would Their No. 1 Products Help You Get The Best Result?
All You Need to Know about Jacked Factory Whey Protein Powder
About the product
There is a fact that pure whey protein isolate and whey protein concentrate are two of nature's richest sources of essential amino acids that help to maximize muscle protein synthesis.
And Jacked Factory Whey Protein Powder is a tasty, quickly absorbed, and easily digestible protein supplement that contains these two types of whey protein.
It provides your body with the total amount of protein required to support lean muscle tissue recovery and fuel growth.
Authentic Whey the best whey protein powder from Jacked Factory as modern filtering technologies are used to produce this protein. So it is highly purified, low in fat, and contains a nominal amount of sugar (lactose).
Key benefits
24 g of delicious whey protein per serving
Easy to digest and rapidly absorbed
Boost lean muscle growth and strength, improve recovery
Pure Whey Protein Concentrate and Whey Protein Isolate
Made in the USA in a Modern cGMP Facility that is Registered with the FDA
100% Hassle-Free Money-Back Guarantee
Reasonable price, various choices of flavors & effectiveness
This Jacked Factory Whey Protein is a perfect protein powder for people looking for a concentrate and isolate blend that helps with weight loss, muscular growth, and improved recovery. One scoop of this protein powder will provide a fantastic supply of protein for you to notice real gains, and each bottle has 30 servings.
Vanilla, Chocolate, Fruity Cereal Splash, Salted Chocolate Caramel, and Orange Ice Cream are among the flavors available for this protein supplement.
Pros and Cons
Pros
Great combination of whey isolate and concentrate for a number of advantages.
Easy to digest and quick to absorb
Honest and clean process
Nominal amount of sugar
Cons
Contains artificial sweeteners
May be deficient in some digestive enzymes, which would make digestion even smoother
Is Jacked Factory Whey Protein Powder For You?
Those looking for a high-quality protein source from a respected provider should purchase this protein powder from Jacked Factory. It is a great addition to anyone's supplement regimen who wants to grow muscle mass and assure a speedier recovery.
Overall Value
Jacked Factory Authentic Whey protein powder is for you if you want to grow lean muscle and see real results. Despite the fact that the market may be oversaturated, Jacked Factory is dedicated to providing athletes with what they need to achieve long – term success. What you actually receive is a fantastic whey isolate and concentrate blend created to enhance your performance and wellness. Give Jacked Factory Whey Protein products a try today for a chance to experience true results.
You might be interested: MAN Sports Reviews: Is It Truly Safe And Effective To Use?
Jacked Factory Whey Protein Reviews from Customers
I tend to be sensitive to some whey products , but jacked factory was spot on with no added crap and fillers that might cause those issues. Mix with my cream of rice post workout and digest very smooth! Great flavor too!

Alexsandra Fernandez
Very good taste on the palate, fluidity and transparency in the shipment and an excellent investment of my money.

Sergio Olivas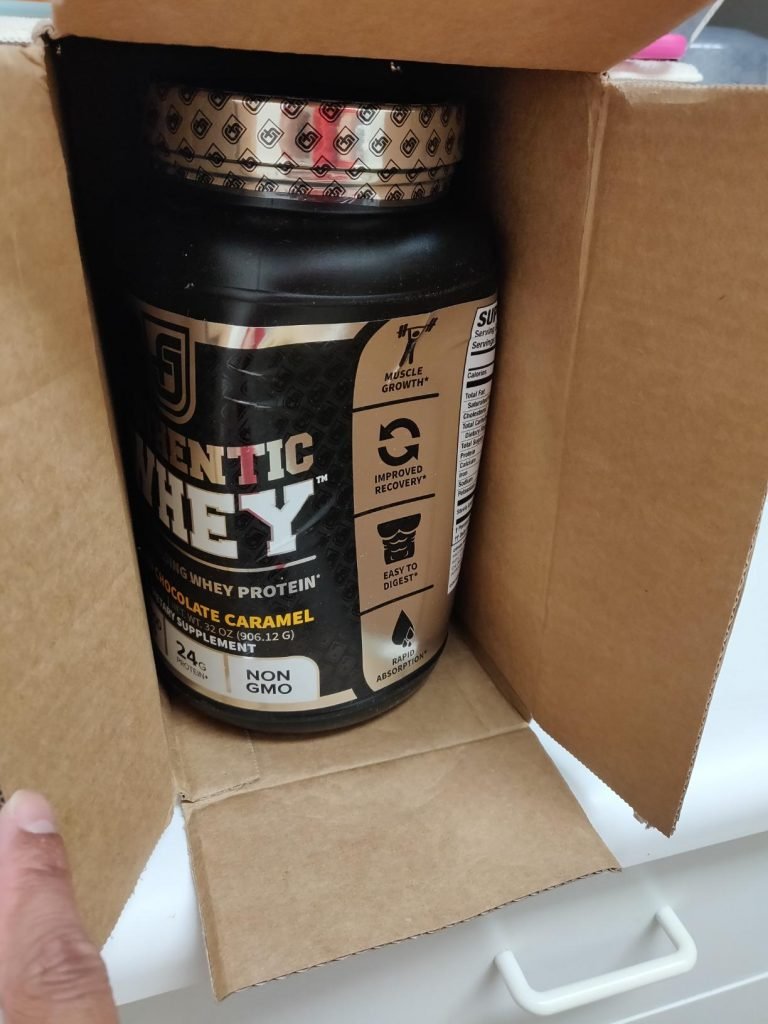 Great Taste! very good low carb nutrition facts, good for keto. 3rd bottle bought past 3 months and this time package dent on the side thanks to USPS.

Albizzle
I've been ordering from jacked factory for a while and I love it! Their protein mixes well and isn't clumpy. I usually throw in a bit of powdered peanut butter too and it's been a good snack

Steph J
This protein powder has a great flavor. I use it in my morning coffee. It dissolves fairly easily compared to other protein powders and doesn't leave a lot of the sludge in the bottom of the cup as other brands. The only thing I'd change about it would be to make it organic. Otherwise, a super choice.

Kim Saeed
Conclusion
This outstanding supplement brand Jacked Factory is well knowledgeable about the requirements of athletes and what it takes to be successful at the highest level. As a result, they provide the highest quality, most effective, and most powerful whey protein products.
Given its capacity to promote muscle growth and recovery, this supplement is a fantastic choice. So don't miss the chance to get Jacked Factory Whey Protein product at the best price with great discount codes and exclusive deals.