Luxury watches made with real diamonds epitomize prestige and status. But many diamond watches carry astronomical price tags, putting them out of reach for most consumers. Its Hot aims to make diamond watches more accessible without sacrificing quality.
Founded in New York City, Its Hot specializes in manufacturing and selling high-end diamond watches and jewelry for both men and women. With over 200 diamond watch options to choose from, Its Hot brings luxury within reach.
Keep reading our in-depth guide on Its Hot diamond watches to learn what makes them stand out and help you decide if one should adorn your wrist.
Overview of Its Hot Diamond Watches
Its Hot diamond watches cater to diverse styles. Men can select from over 200 real diamond hip hop watches, ranging from fully iced out to oversized models. Women can shop elegant options from leading brands like Rolex and Cartier or choose a custom-designed piece.
Every watch uses genuine diamonds, not imitation stones, for optimal shine and brilliance. Its Hot incorporates only the highest quality materials, including solid stainless steel, scratch-resistant sapphire crystal, and supple leather. This ensures the watch withstands daily wear while looking great.
Types of Its Hot Diamond Watches
Men's Diamond Watches
The men's collection includes stylish iced-out, oversized, and hip hop diamond watches. Examples include:
Fully iced-out watches encrusted with diamonds from bezel to band
Bold oversized watches with diamond bezels and markers
Hip hop styles with diamonds set in the bezel and dial
For men seeking true luxury, the Luxurman collection offers premium diamond watches with exquisite detailing and high-carat weights. These timepieces make an impressive statement.
Women's Diamond Watches
Its Hot allows women to adorn their wrists with beautiful diamond watches from leading brands. Options include:
Elegant Rolex and Cartier diamond watches
Glamorous styles from Joe Rodeo with diamond accents
Sophisticated two-tone watches with diamond bezels
Diamond bangle watches that merge timekeeping and jewelry
The collection provides diamond watches suitable for any occasion, from the boardroom to black-tie events. For a personalized touch, Its Hot also designs custom diamond watches.
Iced Out and Fully Iced Diamond Watches
Some of the most eye-catching Its Hot diamond watches get the full icy treatment. Iced-out watches have diamonds embellishing the bezel, lugs, bracelet, or parts of the dial. Fully iced takes it up a notch, encrusting the entire watch face and band with dazzling diamonds. The result is a blinding timepiece sure to attract attention.
With an extensive selection of diamond watches for both men and women, from bold hip hop styles to elegant and glamorous designs, Its Hot offers sparkling luxury timepieces to suit any taste and style.
Why Choose ItsHot Diamond Watches
From the quality craftsmanship to the stunning designs, Its Hot diamond watches stand out from the competition. Here are some of the reasons to choose Its Hot for your next diamond watch purchase:
They Use Real Diamonds
Its Hot only uses genuine diamonds hand-selected for optimal fire and brilliance. Lab reports certify the quality of every stone. This commitment to authenticity ensures unmatched sparkle that synthetic stones cannot replicate.
Durable Materials Built to Last
Its Hot constructs the watch case and bracelet from durable stainless steel or titanium. These metals resist scratches and corrosion. Some models have a leather band for a classic style. Sapphire crystal, which is extremely scratch-resistant, protects the watch face. These sturdy materials ensure your diamond watch withstands daily wear.
Sophisticated and Stylish Designs
Diamonds add extra elegance to already refined Its Hot watch designs. The men's collection features sophisticated styles in rose, yellow, and white gold. For women, options range from the sporty chic Rolex Yachtmaster to the ornate Joe Rodeo princess watch. Every design has precision detailing that reflects timeless taste and quality craftsmanship.
Variety of Cuts and Arrangements
Its Hot incorporates different diamond cuts and arrangements to create unique styles. Some watches use princess or baguette diamonds for the markers and hands. Others have rows of pavé diamonds sweeping across the bezel and encircling the band. The interplay of various diamond cuts adds depth and contrast.
Top and Bottom Iced Out Options
Consumers can choose just a touch of diamonds or go all out. Subtler styles have diamonds limited to the bezel, dial, and clasp. Fully iced-out versions embed diamonds from the bezel down to the bracelet for maximum sparkle. Iced-out watches make perfect statement pieces.
Customization Available
In addition to pre-designed watches, Its Hot offers full customization. Clients can handpick every detail, from the watch shape to the diamond cut and metal. This ensures complete personalization to match your style.
Affordable Luxury Prices
Despite their first-class quality and design, Its Hot diamond watches come at relatively affordable luxury prices. For example, you can get an impressive iced-out watch for around $5,000 instead of triple that amount. This makes them more accessible compared to other high-end diamond watch brands.
With their commitment to quality, exquisite craftsmanship, and fair pricing, ItsHot diamond watches deliver outstanding luxury and value that set them apart from other high-end diamond watch brands.
How to Buy Its Hot Diamond Watches
Follow these tips when shopping for an Its Hot diamond watch to help you make the optimal selection:
Browse the Collection Online
The ItsHot.com website conveniently organizes diamond watches by category, making it easy to preview the vast selection. Narrow your search by metal, price range, or collection to hone in on your perfect match.
Consider the Style Purpose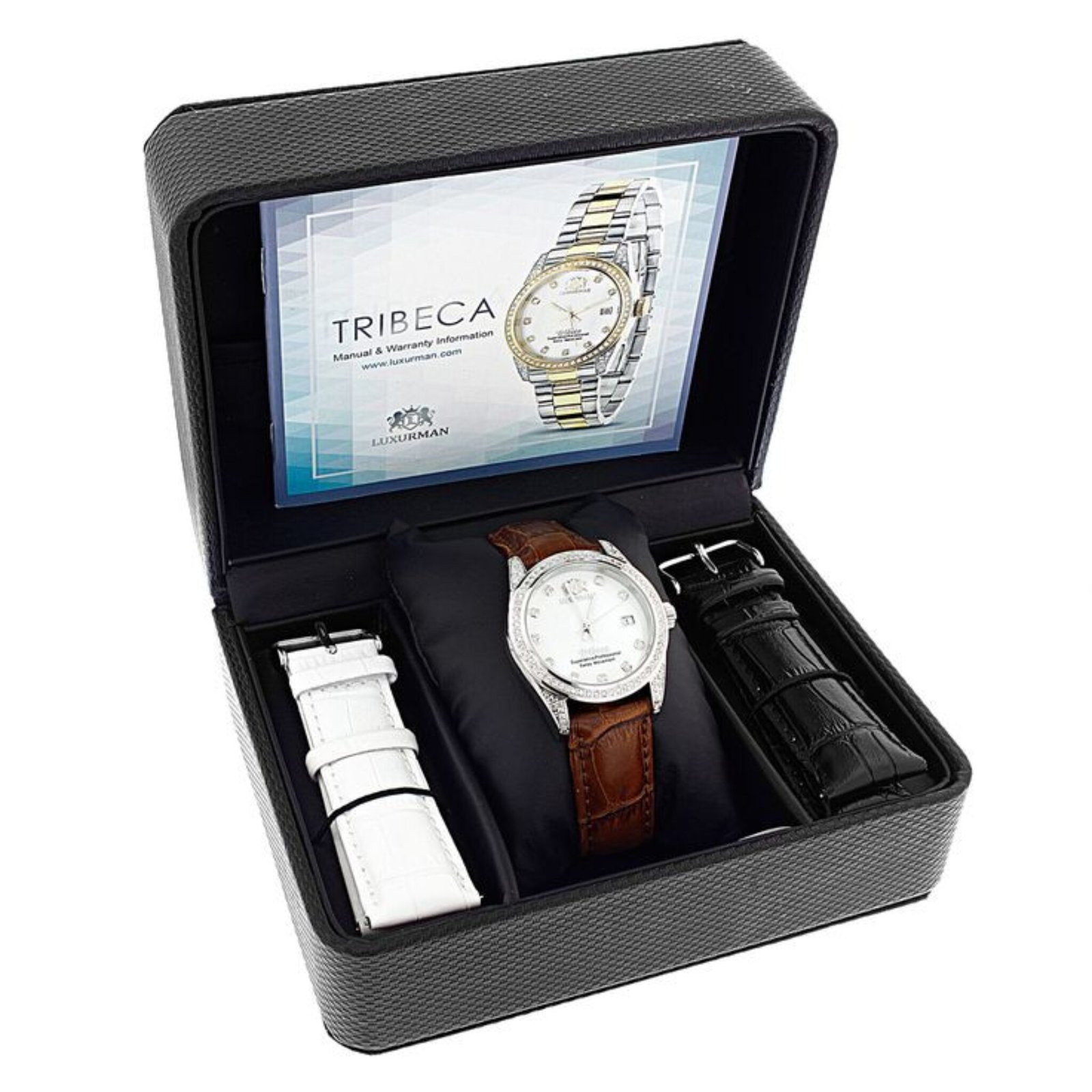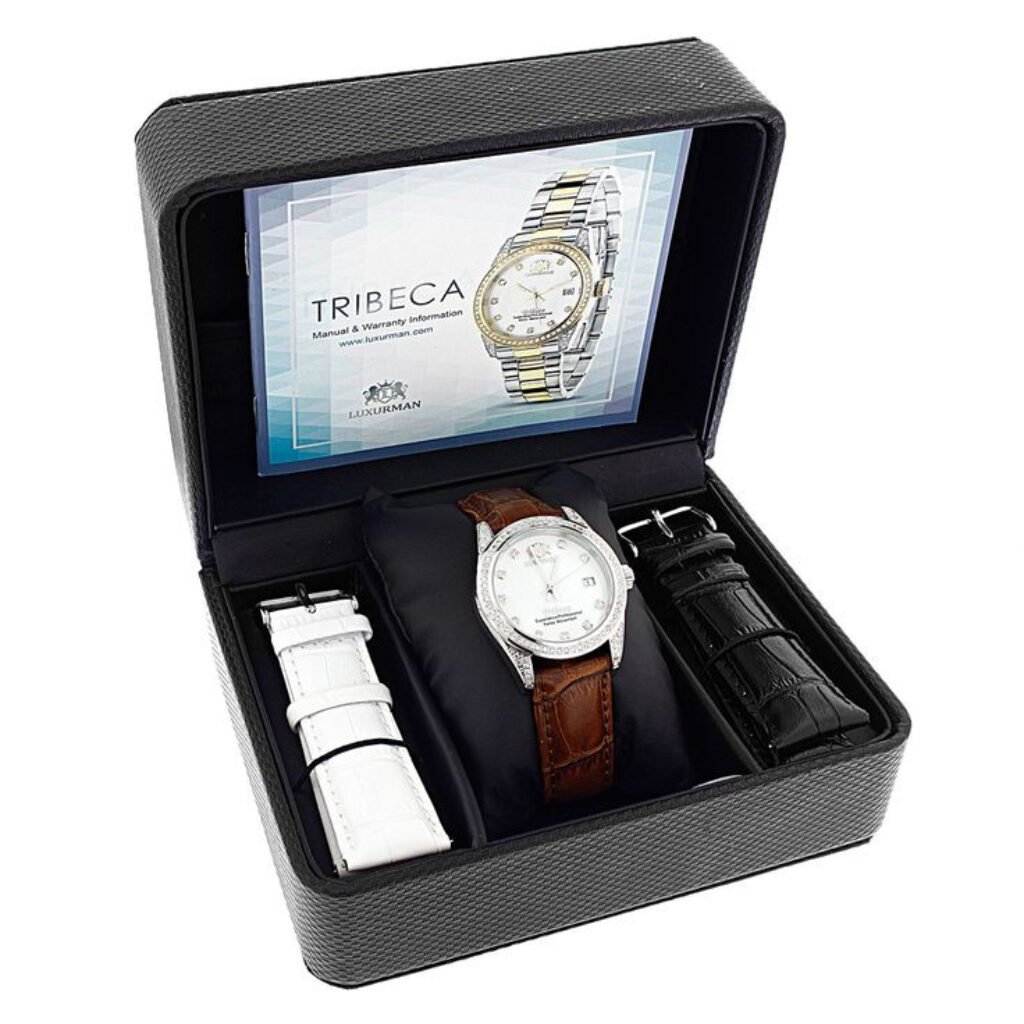 Determine if you want a diamond fashion watch for everyday wear or a luxury investment piece. Formal styles work well with business attire, while sporty diamond watches pair better with casual outfits.
Compare Features and Specs
Compare diamond details like carat weight, cut, and color grade. Also factor in case size, movement type, and extra features like a chronograph or date display. List your must-have features to aid the selection process.
Set Your Budget
Iced-out diamond watches can cost anywhere from $1,000 to $100,000 and up. Set realistic expectations about what you can afford before falling in love with a looker out of your price league.
Read Customer Reviews
Browse Its Hot customer reviews and ratings for insight into watch quality, accuracy, and overall satisfaction. This provides added assurance about both the product and purchasing experience.
Ask About Customization
If shopping for a gift or wanting something unique, ask about customization options to create a one-of-a-kind diamond watch. You can even have diamonds added to an existing luxury watch.
Read on: ItsHot Jewelry Reviews: Quality Pieces with Unique Designs
How to Care for Your Diamond Watch
With proper care and maintenance, an Its Hot diamond watch will remain in flawless condition for decades. Follow these tips:
Clean It Regularly
Wipe down your diamond watch weekly using a soft cloth and warm, soapy water or specialized jewelry cleaner. This removes grease and dirt before it can build up and dull the shine. Take care not to get any solutions inside the case.
Avoid Exposure to Damage
Your diamond watch requires some babying. Avoid direct blows, extreme temperatures, harsh chemicals, and activities that cause excessive vibration or sweating. These elements can loosen settings or damage components.
Store It Properly
Keep your diamond watch in a protective case or pouch when not being worn. This prevents scratches from occurring when stored among other jewelry and accessories. Maintain the watch in a cool, dry place away from humidity.
Service It Annually
Have your watch professionally serviced once a year to keep the movement working smoothly and settings secure. A watchmaker will clean the components and check for needed repairs.
Use Care When Adjusting
Exercise care when adjusting the time, date, or settings on your diamond watch. Never force the winding crown or pushers. Pull gently and rotate slowly to avoid breaking the delicate internal parts.
5 Benefits of Wearing Its Hot Diamond Watches
Beyond sheer beauty, Its Hot diamond watches offer many practical benefits:
Status Symbol
An Its Hot diamond watch communicates luxury, prestige, and personal success. It serves as a visible reminder of your achievements and discerning taste. Wearing one can be a confidence booster.
Elegant Accessory
A diamond watch instantly elevates any outfit. The sparkling stones and luxurious materials exude sophistication that pulls together both dressy and casual looks. Its versatile styling transitions effortlessly from day to night.
One-of-a-Kind Designs
Custom pieces designed by Its Hot let you stand out from the crowd. You can create a unique diamond watch to complement your personal flair that few others will own.
Superior Quality
Its Hot adheres to high standards for materials and craftsmanship. Unlike some luxury brands, you pay for quality, not just the name. Its Hot diamond watches last for decades when properly cared for.
Good Value
For their level of quality and craftsmanship, ItsHot diamond watches come at fair prices. They offer better value than many designer brands yet still provide prestige and luxury.
Should You Buy an Its Hot Diamond Watch?
Its Hot diamond watches make excellent gifts or personal rewards. They come in styles suitable for both men and women. If you want a luxury timepiece with added sparkle, an Its Hot diamond watch makes an outstanding choice.
The quality matches more expensive luxury brands but at more affordable prices. With proper care, your diamond watch can become a beloved heirloom. Its Hot also offers a satisfaction guarantee when you buy directly from them, so you can shop with confidence.
Visit ItsHot.com to explore the entire collection of men's and women's diamond watches. And don't forget to use one of these promo codes for the best deals on your diamond watch purchase. You deserve a bit of extra bling for your buck.