Animation artwork is becoming increasingly popular among collectors, with prices rising by a quarter each year.
However, we have Animation Legends, an online business that sells 'mystery bags' with a selection of cels from various films/series at a reasonable price, according to customer feedback.
So are their products worth buying? With this Animation Legends review, It's time to share what we discovered.
Animation Legends Review: Is It Worth It?
What Is Animation Legends?
This Animation Legends review will begin with what you need to know about the brand.
As mentioned above, Animation Legends offers cels from different films or series for animation enthusiasts with around 200 animated shows available! You can buy one-of-a-kind cels (aka celluloids). These are the genuine pieces of artwork chosen to make the shows.
With their cartoon celluloids, you will recall a bit of your childhood because the cels are certified authentic.
What Is Cel Animation?
It is important to know about Cel Animation in this Animation Legends review and the cels used at Animation Legends. Cel animation is the handcrafted creation of 2D animation using sheets of translucent plastic known as "cels."
Animators put draft designs onto clear sheets of plastic called cels during the planning phase. Each cel has one drawing with an outline on one side of the plastic and color on the other.
These 'cels' are then taken in series over a backdrop. They produce a sense of movement when played back at a speed of 12 or 24 frames per second.
Because everything is now digital, classic cel animation is rarely employed in current projects.
Although many methods of cel animation are used in 2D animation today, the job is nearly entirely done on computers. The majority of 2D animations are still made by hand, however, digital software is employed to speed up the process.
All of the cels by Animation Legends are one-of-a-kind and come with a certificate of authenticity. The numbers on your cel stand correspond to the scenario in which they were utilized during the original production.
Why Should You Try Animation Legends?
To be completely honest in this Animation Legends review, the company provides a comfortable and useful entry point for anyone new to the hobby who is unsure where to get cels and is put off by the potentially high costs of collecting.
People are prepared to take the jump and start a collection because Animation Legends prices are low enough at $25-90.
Also, the fact that they are situated in the United States and have a straightforward English-language website makes them less intimidating than visiting Japanese sites or buying from a random eBay supplier.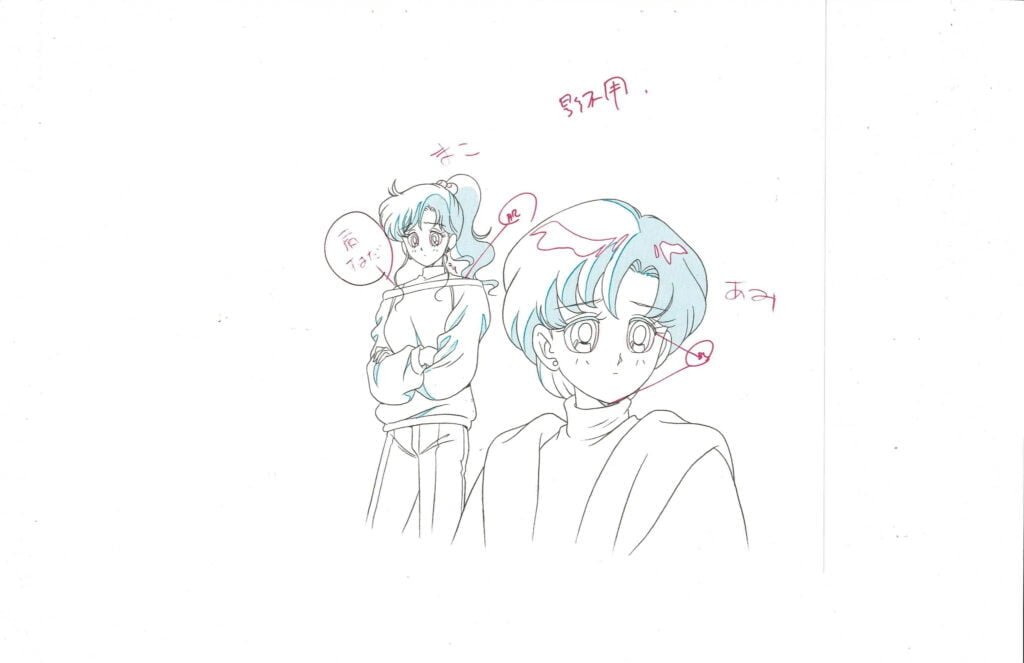 They produce new content on a regular basis and offer considerable diversity, albeit their focus is primarily on American productions rather than anime. A curiosity for some, and perhaps a rare source of cels for cult favorites such as Ewoks, Bravestar, and others.
There are people who are extremely satisfied with the cel choices they offer, and it's clearly helped many collectors get started, so for those folks, it's a 'wonderful site' and something they'd likely strongly suggest to others.
What Should You Look For in a Good Original Cel?
It cannot be overstated that the fundamental part of selecting any work of art is that you enjoy it. Art is extremely subjective, and what appeals to one individual may not appeal to another. Having said that, our Animation Legends review comes with a few general guidelines, as follows:
Although full-figure images are normally chosen, close-up facial images could be incredibly expressive and attractive.
Frontal images with eyes open are normally the best, although side views can occasionally better show motion.
The greater the size of the painted image, the better. The full cel or artwork is always scanned and shown. Size counts when it comes to originals.
Cels and drawings with distinctive postures and expressions are highly sought after.
The ideal Bugs Bunny appears calm and controlled; the ideal Daffy Duck appears agitated; and villains are greatest when they appear nasty and strong. Homer Simpson with a drink, a doughnut, or in a distinctive scene will usually sell faster than others.
When it comes to choosing characters to buy, there are two opposing viewpoints.
Some people assume that celebrity personas are the most desired. Bugs Bunny, Mickey Mouse, Winnie the Pooh, Fred Flintstone, Homer Simpson, and other well-known characters are popular among these collectors. They believe that the main characters are the ones on whom the cartoons are based and that they are the most significant.
Others favor odd characters who appeared in a limited number of films or episodes. Some of these characters have a cult following, and their scarcity makes them highly recommended item if and when one becomes available. Finally, it boils down to which item appeals to you the most.
Our advice in this Animation Legends review is that if you buy what you love, you will always treasure your artwork.
Animation Legends Review: What Have People Said?
Let's have a look at some of the most common customer reviews of Animation Legends products.
Micah U.

So pleased! Kirby was always my favorite as a kid, when I asked customer service to include one of him, they did not disappoint! Definitely buying more!!
Angelo G.

My grandson and I love cartoons, to have part of their creation is super cool and fun to collect. Hopefully they will all be worth something in the future. The artists that drew these cels are amazing, super talented. We will continue to collect for a long time. I would like to show the cels in action, but our display isn't finished yet. We especially like sonic the hedgehog 🦔
Nathan W.

I've ordered several cels from Animation Legends over the past several years and the quality is excellent and the cel is always as described. Care is take. When shipping the item to ensure it's protected and the tracking of the shipments are great. Will definitely purchase more when the opportunity arises.
Tiger B.

This is the first time I've bought some animation cels for myself and I'm decently pleased with the pack that arrived! The selection is as described! The price is pretty good! It's like getting an animation cel booster pack with a fun surprise to see what your random picks are. I'll definitely be buying more.
Kyle L.

I love ordering from animation legends! For years it had been a dream to own actually cels from animated shows and movies. I was always hesitant because prices online seemed so high. But buying from Animation Legends is a steal! They provide high quality, real screen used cels at an affordable price. Since my first order, I have ordered many times since and have never been disappointed! If you love animation, Animation Legends is THE premiere place to get your art!
Conclusion
As you can see from the customer reviews above, if you are looking for something that will delight you and help you learn more about animation history, Animation Legends is worth trying. With the best Animation Legends discount code, you'll enjoy your shopping even more.